I love nature and I love cool lighting and when the two are combined, it makes me swoon. So when I found this lamp using mushroom shaped LED's combined with driftwood, I fell in love.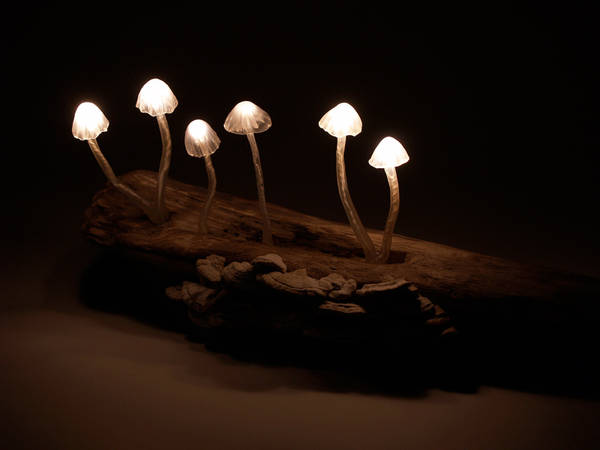 Unfortunately, I can only give you t
he website
and not more information. I don't read Japanese. And if you know my work, I'm sure you can guess that I'm just itching to place a small gnome bead underneath a grouping of these cute 'shrooms.